Of the new found land of Virginia.
by it selfe in maner of a Chronicle according to the course of times, and when time shall bee thought conuenient shall be also published.
This referring my relation to your fauourable constructions, expecting good successe of the action, from him which is to be acknowledged the authour and gouernour not only of this but of all things els, I take my leaue of you, this moneth of Februarii, 1588.
F I N I S.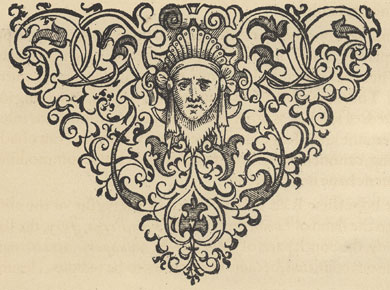 Click to zoom to large decoration at end of chapter (346 kb)